SpyParty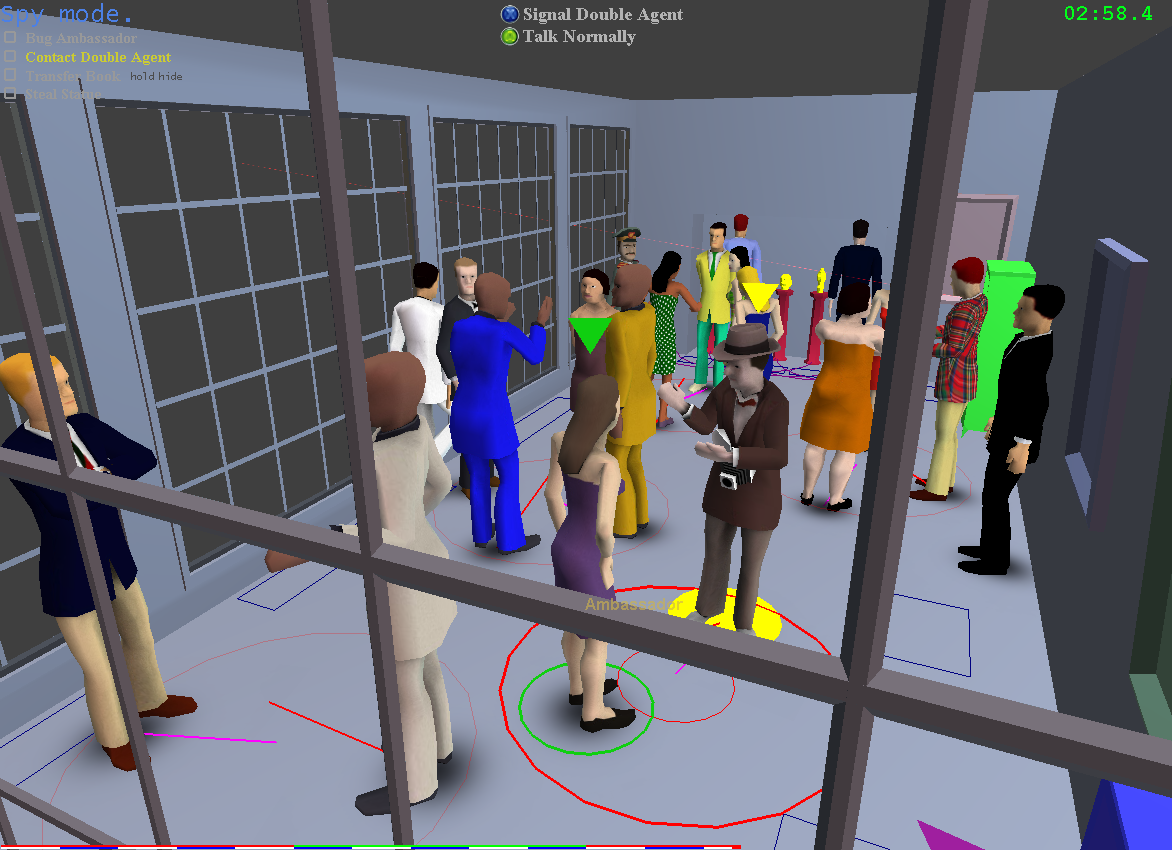 Currently in development, SpyParty is an intense player-skill game, but where the skills involved are "people skills", things like perception and deception. There is much more information available at spyparty.com, including an active blog and fan community. You can sign up to beta-test SpyParty at the link below.
Older Work
King of the Hill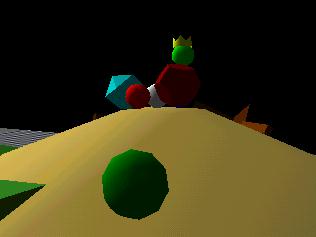 This is the first in a series of simple games which demonstrate network game play with our physics simulator. This first example pits one player against another in an obstacle course race to the top of a hill.
back to definition six home
Copyright &copy definition six, inc. All rights reserved.